Hearing Aid Services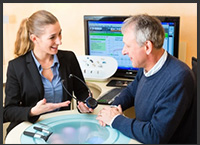 Initial Consultation, Visual Ear Inspection and Testing
We conduct a thorough hearing lifestyle and needs assessment personally on each individual to determine the best solution in providing improved hearing communication.
Communication disorder history
Video Ear Inspection to check for ear wax impaction
Complete Hearing and Speech Understanding tests
Consultation and Results explanation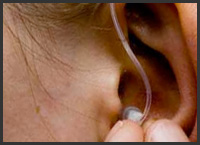 Hearing Aid Fitting and Programming
We perform personalized delivery, fitting, programming and auditory rehabilitation counseling. Listen Hear Hearing Solutions utilizes the most advanced and current hearing aid programming software provided from the top major hearing aid manufacturers in the world. Our mission is to provide:
Fitting Comfort and ease of use
Improved Speech Clarity
Improved Noise Reduction and Feedback cancellation
Tinnitus Relief
Tinnitus is a source of severe emotional suffering for many people. Listen Hear Hearing Solutions offers the Verso TS, which produces a pleasant sound that draws your attention away from tinnitus so it becomes less noticeable. This makes it a highly effective tool in dealing with your tinnitus. However, many people with tinnitus also have hearing loss. In cases like these, Verso TS combines a high performance hearing aid with a sound generator to manage tinnitus and improve hearing.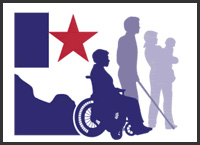 Specialized Telecommunications Assistance Program (STAP)
The Specialized Telecommunications Assistance Program (STAP) is a voucher program that provides financial assistance to Texans with disabilities that interfere with access to the telephone networks for the purchase of specialized assistive equipment or services.

Listen Hear Hearing Solutions accepts Texas vouchers for the STAP program.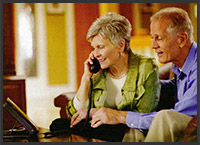 CaptionCall
Listen Hear Hearing Solutions offers CaptionCall, which makes it was to understand every phone call. It provides a large, easy-read-screen that quickly displays written captions of what your caller says. That means you can get more from your conversations and from life.