Hearing Aid Products for New Braunfels, San Antonio, Austin & Surrounding Areas

Listen Hear Hearing Solutions goes the extra mile to ensure that we fit our clients with the perfect hearing aid style and brand. We focus on providing our customers with one-one-one attention to make sure we meet their needs. We offer a full range of products from various manufactures to help ensure we have the perfect solution for you: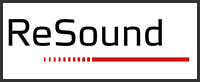 ReSound provides excellent sound by offering innovative hearing solutions that combine original thinking and design with solid technology - all based on deep audiological insight and understanding of hearing aid users.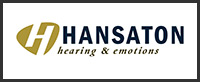 Digital hearing systems, so small they're almost invisible and sound so natural that they're a hearing pleasure. Intelligently and beautifully - that's how you hear with Hansaton.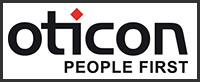 At Oticon "People First" is their philosophy. With a strong commitment to research and science, they provide a range of Oticon digital hearing aids and support, to meet the unique needs of all consumers.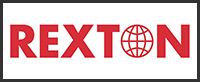 For over fifty years, Rexton has worked to develop a portfolio of hearing aids that are both advanced and accessible. When combined with our high-tech accessories such as the Blu RCU and charging units, Rexton hearing aids offer the utmost in convenience and flexibility.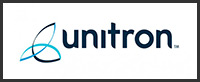 Unitron innovates to make the lives of people with hearing loss better. People that wear hearing instruments are concerned with understanding speech in noise filled situations.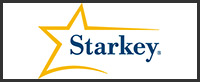 Starkey hearing aids and products are custom made and fitted for you. The Starkey hearing products feature advanced design and technology and can be customized to fit any hearing needs.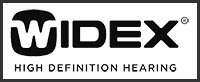 Any hearing aid can improve your hearing. A special one gives you true-to-life sound. If you are an experienced wearer, you will hear the difference on the spot. And if you're new to hearing aids, then get ready to enjoy hearing many of the sounds you have been missing.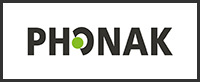 There are many functions that set apart a Phonak hearing aid from others. SoundRecover is one of the most important and successful Phonak hearing aid solutions. It is received with enthusiasm by hearing specialists and users of our systems.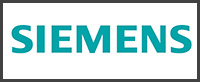 Siemens manufactures one in every three of the world's hearing aids. Each is equipped with state-of-the-art technology and offers you more choices of function, feature and style.
Silvertone hearing aids include a wide range of prices and technology levels, so there is sure to be a hearing aid that fits any budget.
New Products from ReSound LiNX Quattro